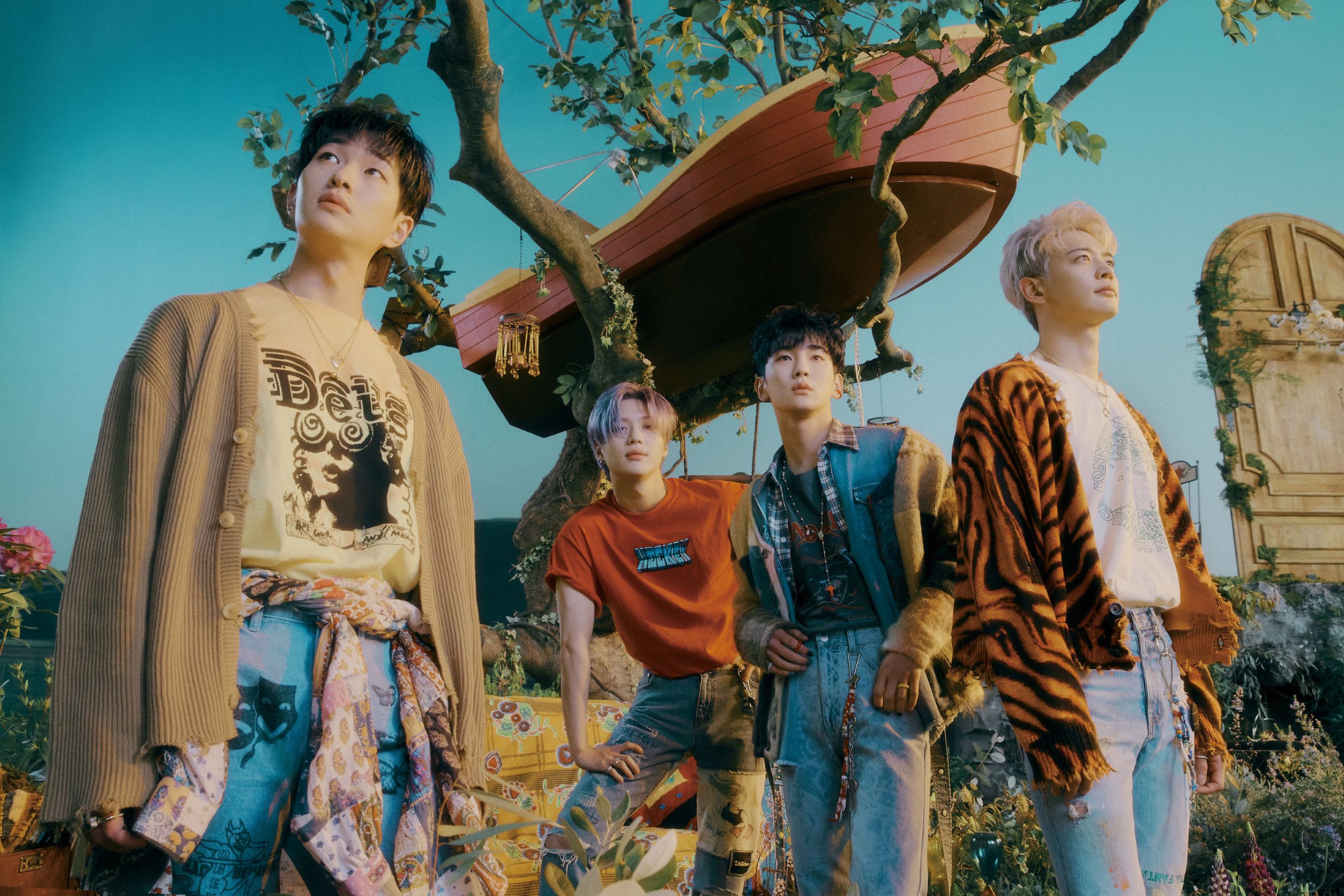 5 Debut Anniversaries to Celebrate this May
In the fast-paced world of K‑Pop, groups debut and disband almost monthly, which is why anniversary dates are especially meaningful in the industry.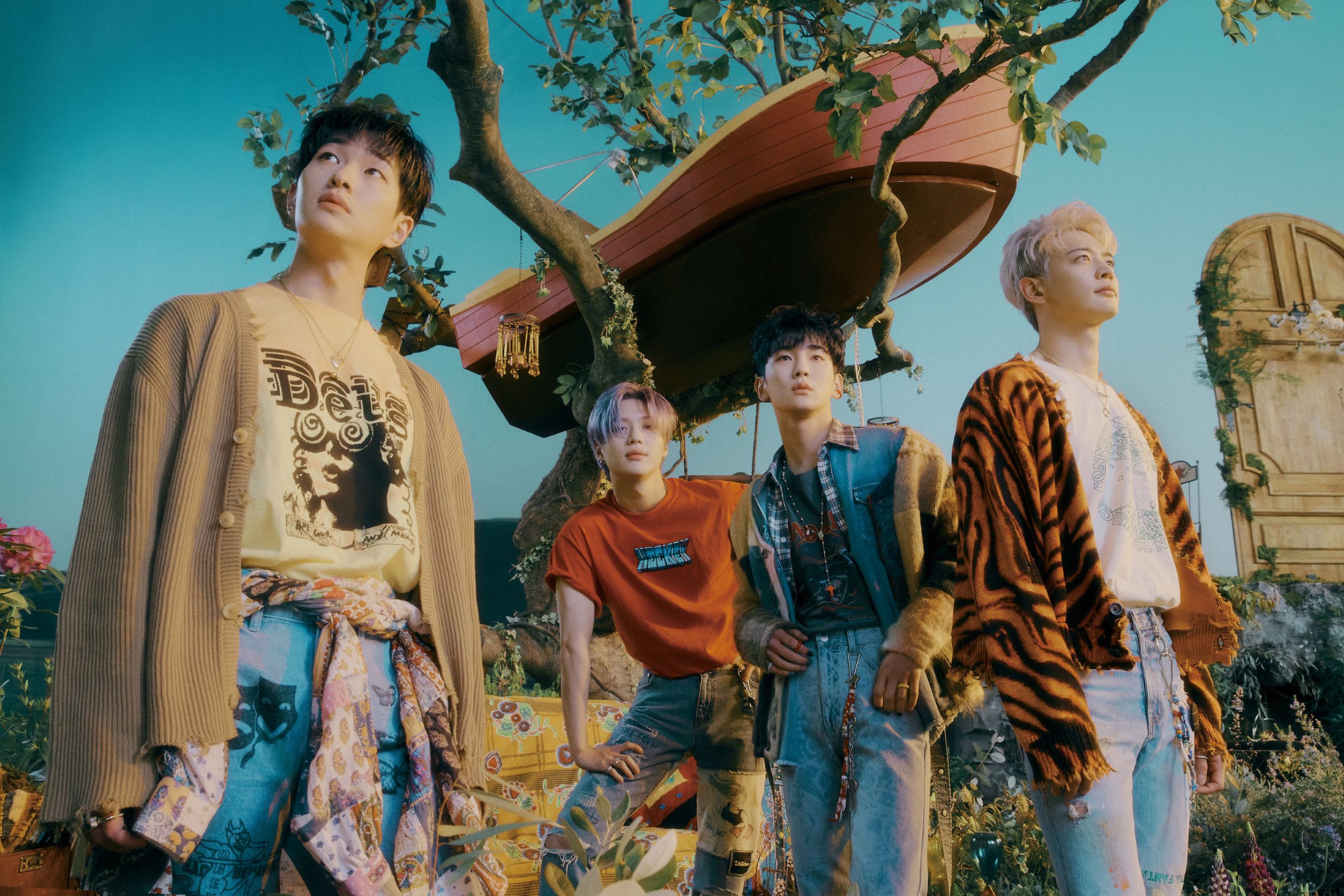 In the fast-paced world that is K-Pop, idol groups debut and disband almost monthly – just within the first four months of 2022 we've seen four groups (April, NU'EST, Hot Issue and TRCNG) call it quits, which is why anniversary dates are especially meaningful in the industry.
Here are five groups that are celebrating their debut anniversaries in May.
#1 SHINee: 14 years
Debut: May 25, 2008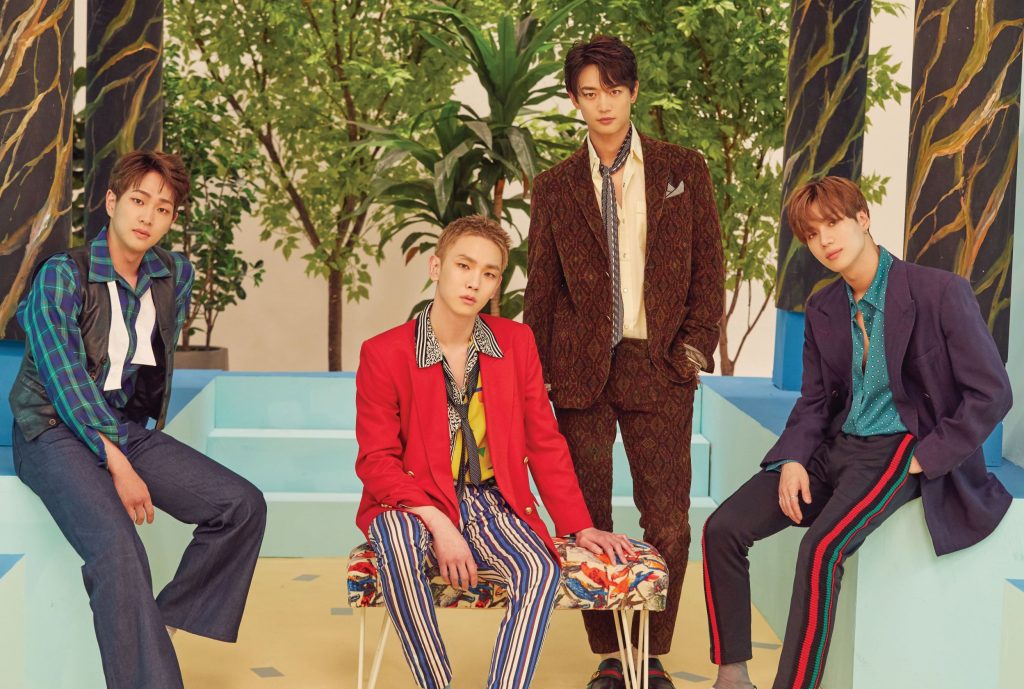 Members: Onew, Key, Minho, and Taemin (Jonghyun, the group's main vocalist passed away on December 18, 2017)
Best Known For: Strong vocals, superb dance choreography, and diverse discography
Top Streamed Songs On Spotify*: View, Don't Call Me, Replay – Live Good Evening, and Sherlock (Clue + Note)
It's been 14 years since SHINee burst onto the K-Pop scene with their debut single, Replay. They quickly went on to bag all the rookie awards that same year, becoming the first group ever to earn the title of "rookie grand slam."
And those dance practice videos of your faves that you enjoy so much? You have SHINee to thank for starting the trend with the group's Replay dance practice, which was the first official dance practice video released by a K-Pop group. 
The group also had a shout-out from former US president, Barack Obama at the 2017 Asia Leadership Conference when he shared that American youth have a growing interest in the Korean language and culture. 
Today SHINee remains one of the most active 2nd generation K-Pop groups (groups that debuted between 2003 and 2010). Onew, Key, and Minho are currently busy with solo projects, dabbling in musicals, dramas, and variety shows while waiting for Taemin, the group's maknae, to finish his military service.
#2 VIXX, 10 years
Debut: May 24, 2012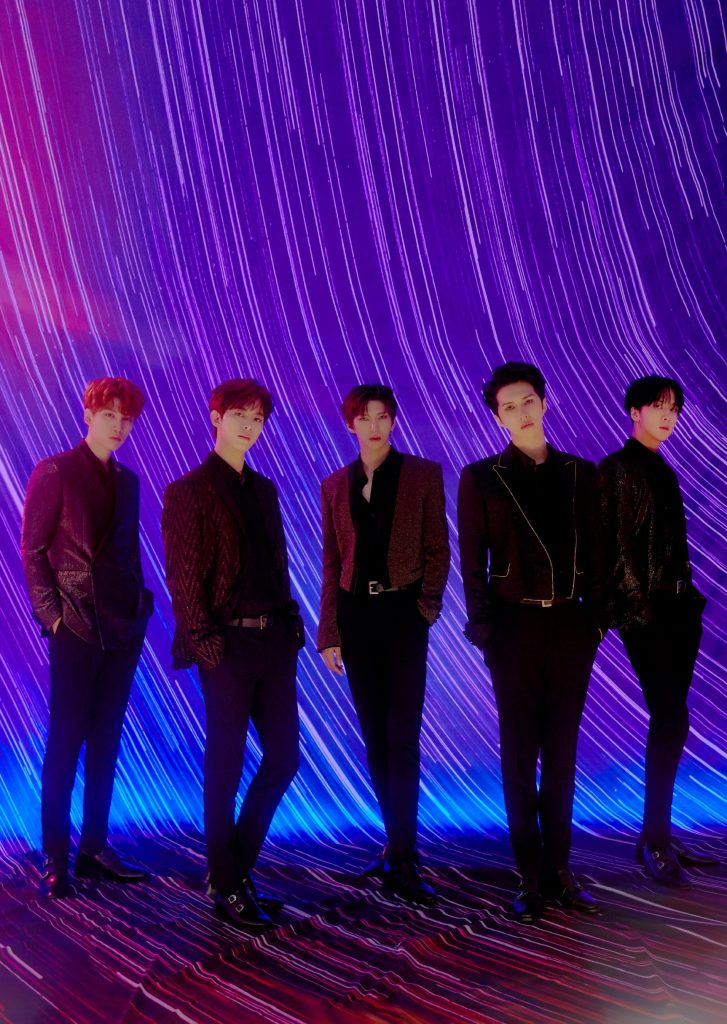 Members: N, Leo, Ken, Ravi, and Hyuk
Best Known For: Theatrical music videos and elaborate performances
Top Streamed Songs on Spotify*: Shangri-La, Chained Up, Error, Scientist, and Fantasy
VIXX (Voice, Visual, Value in Excelsis) was formed through reality show, myDOL, that premiered on music channel, Mnet. Then the original six members, before Hongbin left in 2020, competed alongside one another and four other trainees for a chance to debut.
Throughout their career they've been known for their elaborate comeback themes. The members have cosplayed as vampires, cyborgs, and even voodoo practitioners.
The group's last comeback was in 2018 with Reincarnation. Even though the members are no longer under the same management agency and are currently pursuing solo activities, like Ravi's recent Love&Fight comeback, the group hasn't ruled out a reunion just yet.
#3 SEVENTEEN, 7 years
Debut: May 26, 2015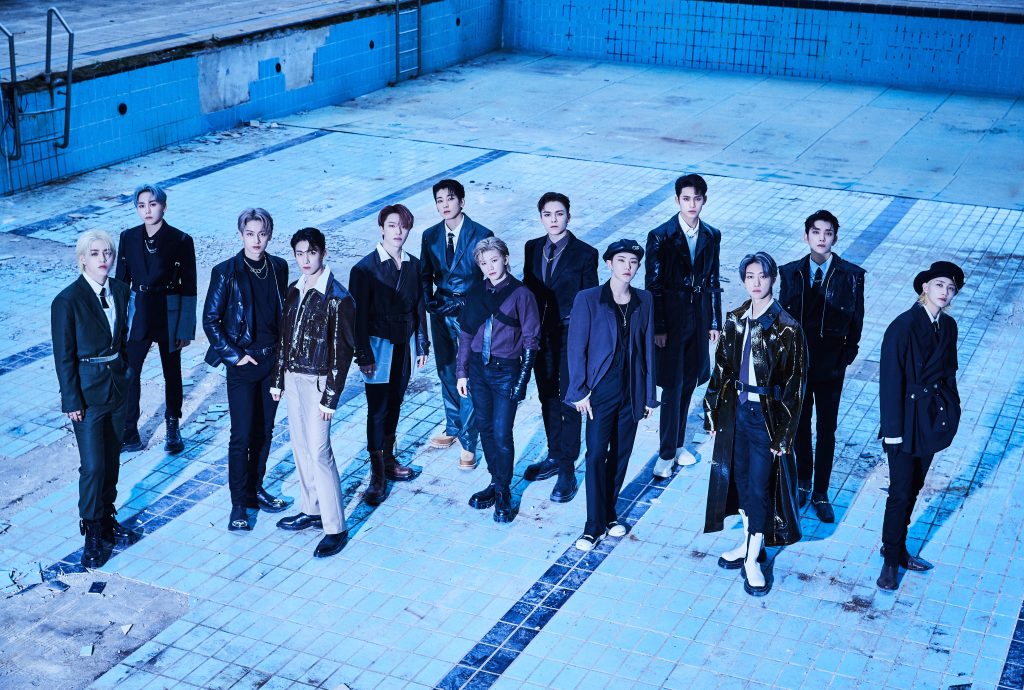 Members: S.Coups, Jeonghan, Joshua, Jun, Hoshi, Wonwoo, Woozi, Dokyeom, Mingyu, The8, Seungkwan, Vernon, and Dino
Best Known For: Being self-producing idols and their synchronised dance moves
Top Songs Streamed On Spotify*: Don't Wanna Cry, Very Nice, Clap, Left & Right, and Home
It would be easy to think that a group named SEVENTEEN would have 17 members. But the group is made up of 13 members in three teams, Vocal, Performance, and Hip-hop, coming together to form one group. In short, 13 + 3 + 1 = 17.
While self-producing idols aren't uncommon, the group is renowned for being heavily involved in the creation of their songs, from writing to choreography, since day one. In fact, SEVENTEEN's debut album, 17 Carat, featured five original songs written by members. Vocal team leader, Woozi co-wrote and produced all the tracks on the album, while Performance team leader, Hoshi co-choreographed the dance for their pre-release single, Shining Diamond and title track, Adore U.
Pledis Entertainment has also confirmed that the group will be making a comeback this May with a full-length album. We can hardly wait!
#4 Monsta X, 7 years
Debut: May 14, 2015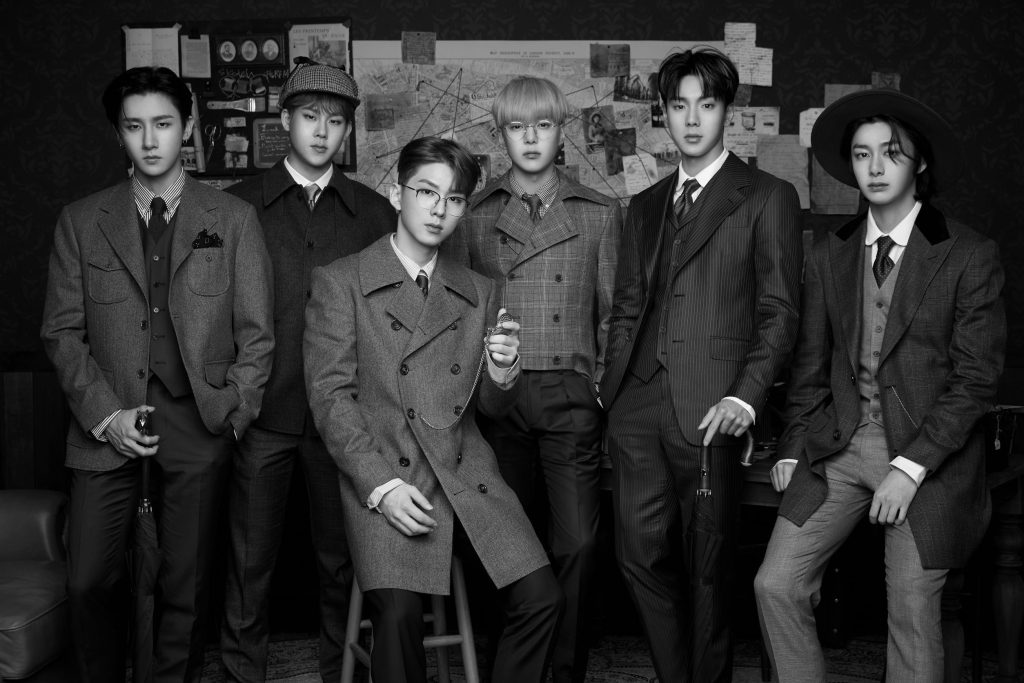 Members: Shownu, Minhyuk, Kihyun, Hyungwon, Joohoney, and I.M.
Best Known For: Masculine, intense, and sexy concepts
Top Songs Streamed On Spotify*: HERO, Who Do U Love (feat. French Montana), DRAMARAMA, MIDDLE OF THE NIGHT, and SOMEONE'S SOMEONE.
Like many newer idol groups, Monsta X (meaning "my star") was formed in 2015 through reality survival show, No Mercy, which aired on Mnet. The show featured 13 Starship Entertainment trainees pitted against one another, with the final seven trainees (former member Wonho left in 2019) debuting as Monsta X.
Though English K-Pop songs have become the norm, Monsta X was the first idol group to release a full English album, All About Luv, in 2020. The group released their second all-English album, The Dreaming, in December 2021.
Currently, the members (minus Shownu who is in the military) are prepping for their No Limit US concert tour from May 21 to June 11 this year.
#5 (G)I-DLE, 4 years
Debut: May 2, 2018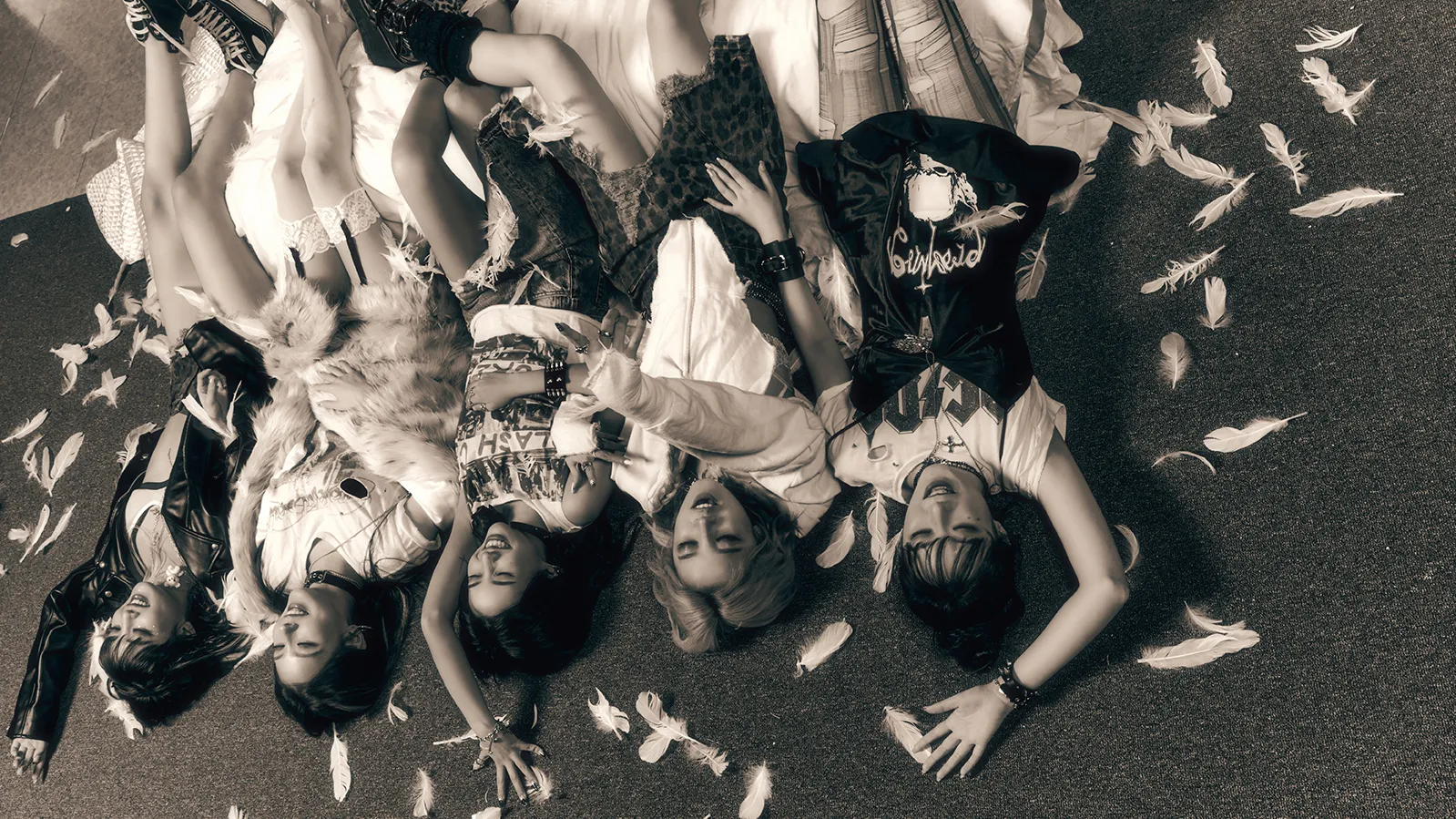 Members: Soyeon, Miyeon, Minnie, Yuqi, and Shuhua
Best Known For: Catchy tunes and girl crush concept
Top Streamed Songs On Spotify*: Pop/Stars, More, The Baddest, LATATA, and Oh My God
When (G)I-DLE debuted in 2018, we knew early on they would be a group to watch. Pre-(G)I-DLE, leader and main rapper, Soyeon, was already making waves by appearing on Mnet's music survival shows, Produce 101 season one and Unpretty Rapstar season three.
Soyeon, a self-producing idol, brought her creative chops into (G)I-DLE, writing the lyrics, music, and arrangements for many title tracks, including their debut hit, LATATA. The track won the group their first music show win on SBS's The Show, just 20 days after their debut showcase in 2018, earning them the title "monster rookie." 
We count ourselves especially lucky that we watched them live at one of their first global performances when they kicked off Spotify on Stage in Jakarta in 2019.
The then-rookie group went on to place third in the survival show, Queendom season one, which pitted them against seasoned idols, Park Bom, AOA, Lovelyz, Mamamoo, and Oh My Girl. The group was the talk of town as they delivered outstanding performances every week.
(G)I-DLE's 2022 comeback, I Never Die, is their first full-length album as a group of five. Unfortunately former member Soojin officially left the group in 2021. But it didn't stop the group from achieving their first real-time all-kill with title track, Tomboy.
The group is back on tour this year and will be performing at Europe's first-ever K-Pop mega concert, KPop.Flex, on May 14 and 15 in Germany.
*As of May 1, 2022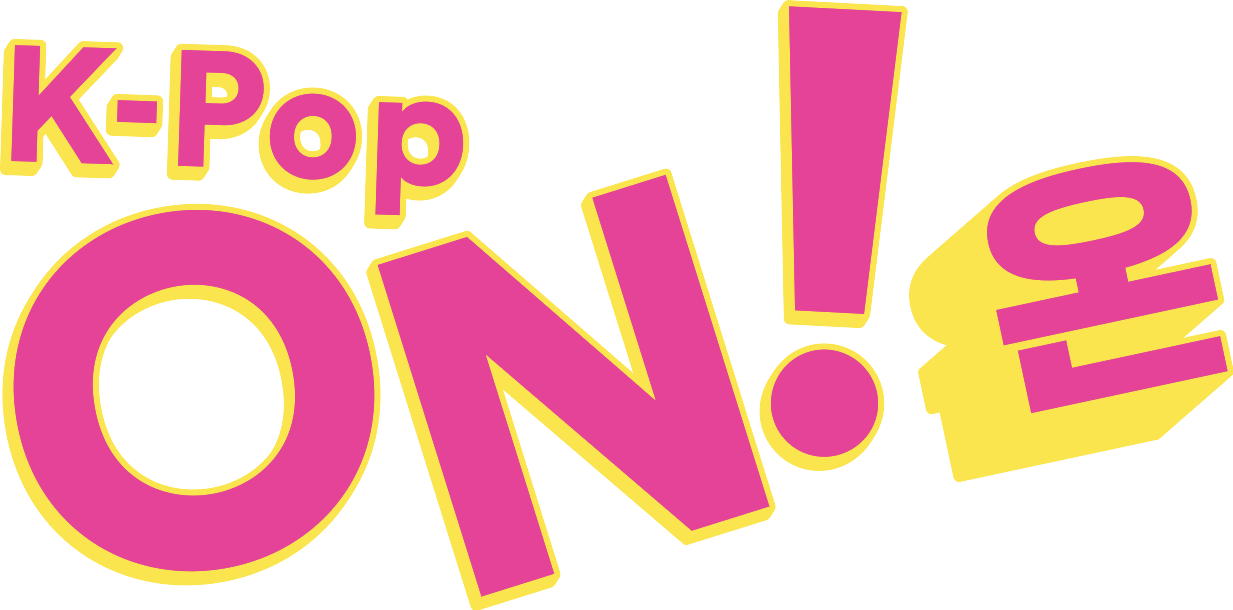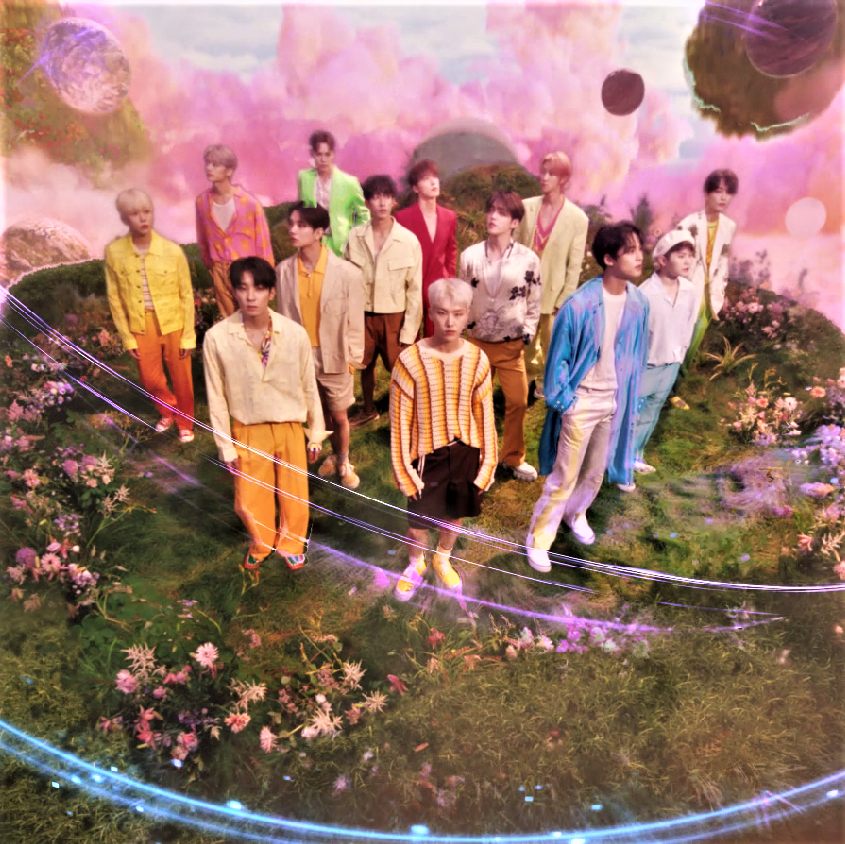 Turn On the Movement and escape to 3 magical K-Pop worlds with SEVENTEEN, B.I and ITZY
Turn On the Movement and escape to 3 magical K-Pop worlds with SEVENTEEN, B.I and ITZY
Turn On the Movement and escape to 3 magical K-Pop worlds with SEVENTEEN, B.I and ITZY
Turn On the Movement and escape to 3 magical K-Pop worlds with SEVENTEEN, B.I and ITZY
Turn On the Movement and escape to 3 magical K-Pop worlds with SEVENTEEN, B.I and ITZY
Turn On the Movement and escape to 3 magical K-Pop worlds with SEVENTEEN, B.I and ITZY
Turn On the Movement and escape to 3 magical K-Pop worlds with SEVENTEEN, B.I and ITZY
Turn On the Movement and escape to 3 magical K-Pop worlds with SEVENTEEN, B.I and ITZY
Turn On the Movement and escape to 3 magical K-Pop worlds with SEVENTEEN, B.I and ITZY
Listen Now